San Leandro Solar Battery Solutions
Top-notch installation, industry-leading warranties, unmatched service.
San Leandro's Premier Solar Batteries
Elevate your solar journey in San Leandro with our state-of-the-art solar batteries. Harness and store surplus solar energy for uninterrupted power supply, be it nighttime or overcast days. Experience nonstop energy, remarkable savings, and a sustainable living.
For unparalleled solar battery offerings in San Leandro, reach out to Citadel Roofing & Solar!
Your trusted San Leandro solar battery specialists are just a call away!
Solar Batteries: How Do They Work?
Solar batteries in San Leandro operate as the heart of your solar system, storing energy when the sun's shining and releasing it when it's not. During peak sunlight hours, solar panels may produce more energy than your home consumes. Instead of sending this excess power back to the grid, solar batteries store it. When the sun sets or during cloudy days, your home draws energy from these batteries, ensuring you utilize most, if not all, of the solar energy you've generated.
Why San Leandro Homes Need Solar Batteries
San Leandro homes are experiencing an energy transformation with solar batteries. Explore the unmatched advantages of pairing battery storage with your solar array: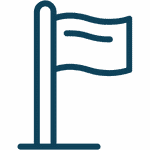 Solar batteries mean zero interruptions. They store surplus solar energy, making it accessible during times when the sun isn't as bright, guaranteeing a consistent energy output.
Solar batteries allow you to break free from grid dependency, putting you in charge of your energy usage and expenses.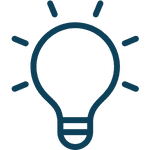 Make the most of your stored energy during high tariff times or during solar downtimes, minimizing dependency on pricey grid electricity, thus maximizing your savings.
Maximize your solar potential. With battery storage, you harness more sun, converting almost every beam into power.
Trust the Citadel solar team for a seamless installation experience.
Best-in-Class Solar Battery Selections
Citadel Roofing & Solar is synonymous with quality. We offer exemplary energy storage solutions, chosen for their efficiency, durability, and cutting-edge technology. Dive deep into our offerings like the Tesla Powerwall and Enphase IQ solar battery systems.
Keep your home illuminated during unexpected blackouts with Tesla's Powerwall. It effortlessly syncs with solar installations, storing energy for on-demand use, regardless of sun availability. Its aesthetic appeal complements any San Leandro home, and its tech-savvy features assure energy optimization.
Enphase IQ Batteries stand out in their consistent delivery and robustness. Their modular design ensures power consistency. Adaptable to evolving energy demands, their cobalt-free Lithium iron phosphate (LFP) composition ensures utmost safety. Citadel vouches for Enphase's groundbreaking battery solutions for supreme efficiency.
Solar Battery Investment in San Leandro
Solar battery costs generally lie between $4,000 to $7,500, depending on their capacity. Remember, this doesn't cover installation costs, which vary based on individual setups. While the initial cost is there, the ability to use solar power on demand means less grid reliance, which can lead to substantial savings over time. For a precise quote tailored to your San Leandro home, reach out to our experts.
Solar Batteries: An Investment That Pays Off
Solar batteries in San Leandro do more than just storing energy—they're an investment for your savings. Here's their impact on your finances:
By using stored solar energy during high-cost periods, you avoid steep electricity tariffs, ensuring efficient and cost-friendly energy consumption.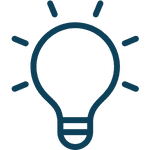 Batteries ensure you leverage every ounce of your solar capacity, reducing grid electricity usage and thus, your bills.
Discover why San Leandro residents are raving about us. Get in touch now!
Frequently Asked Storage Questions
Have questions? We're here to help.
A fully charged solar battery can last anywhere from 10-12 hours, depending on your home's energy consumption and the battery's capacity.
Absolutely. Modern solar batteries are designed with multiple safety measures, ensuring they're both efficient and safe for residential use.
With typical usage, a solar battery can last between 10-15 years before requiring replacement. Regular maintenance can help ensure its longevity.
Diverse Services for San Leandro Residents
Embrace the solar wave with our top-of-the-line solar panel services.
Shield your house with our resilient and elegant roofing options.
Solar & Battery Maintenance
Maintain peak performance of your solar setup with our specialized services.
Step into the future of energy management with our advanced smart panels.
Reliable energy in San Leandro is here. Citadel ensures an illuminated home, irrespective of the weather. Elevate your energy journey; converse with us to optimize your storage today. Contact us and get started today!