Harnessing Solar Energy in Lafayette, CA
Illuminate the future with Lafayette's solar panel solutions!
Lafayette's Solar Panel Experts
Lafayette, cradled in California's breathtaking beauty, is a haven ready for the embrace of solar energy. By transitioning to solar, Lafayette can not only champion environmental causes but also revel in considerable economic benefits. Let's collaborate to brighten Lafayette's green journey.
Thinking of a sun-powered future in Lafayette? Citadel Roofing & Solar is at your service!
Discover Lafayette's solar potential. Engage with our trusted Lafayette solar experts!
Is Lafayette a good city for solar?
It is! Lafayette, bathed in the golden Californian sunlight, is primed for solar energy utilization. With abundant sunshine days and appealing local solar incentives, Lafayette promises both ecological rewards and enticing financial returns for its residents.
The Solar Advantage in Lafayette: An Expert Insight.
Embracing solar in Lafayette is not just about environmental stewardship. Here are the compelling reasons why residents are turning to the sun:
Transitioning to solar can lead to significant drops in your monthly energy costs. This can quickly turn your solar system from an expense into a profitable asset.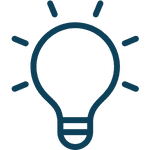 By switching to solar, you're championing Lafayette's green mission and ensuring a sustainable and vibrant city for future generations.
Properties outfitted with solar systems not only resonate with eco-conscious buyers but also often command a higher market price.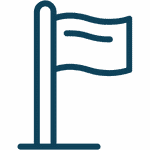 Solar lets you tap into a consistent and renewable source, empowering you to be less dependent on traditional energy sources.
Rely on Citadel's dedicated solar squad to navigate your installation seamlessly.
What's the investment for solar installation in Lafayette, California?
Lafayette's sunny ambiance positions it as a top contender for solar. In California, the ballpark figure for solar installation is around $2.97/W. For a system of 5 kW, costs might range from $12,622 to $17,078, with an approximate average of $14,850. It's pivotal to note, however, that these are general estimates. Your residence's unique factors can impact these costs. With solar, you're looking at long-term energy dividends. For a precise quote tailored for your Lafayette dwelling, engage with our solar experts.
Economic Gains with Solar in Lafayette
Solar in Lafayette isn't just an environment-friendly choice, but it's also a financial boon. Let's understand the financial upliftment it brings:
Solar's impact is immediately felt in your reduced utility bills, resulting in accumulated savings over its lifespan.
Harness the power of local tax credits, solar rebates, and incentives, significantly lightening the installation expense.
Eager to hear our success stories? Connect to find out!
Frequently Asked Solar Questions
Mulling over solar adoption in Lafayette? We're here to dispel any doubts! Our solar mavens are ready to help. Have more questions? Reach out today!
In Lafayette, solar panels require minimal maintenance, typically involving occasional cleaning and regular system checks for optimal performance.
Solar energy storage uses batteries to store excess energy produced during sunny days. This stored energy can then be utilized during nighttime or cloudy days.
Several regions, including Lafayette, have been exploring community solar programs. It's best to check with local authorities or utility companies for current initiatives.
Other Services Available in Lafayette
Our unrivaled roofing expertise ensures utmost protection and longevity.
Deepen your energy reserves with our top-tier battery storage systems.
Solar & Battery Maintenance
Optimize your solar investments with our detailed maintenance regimes.
Step into tomorrow with our cutting-edge smart energy panels.
Lafayette, let's pioneer a solar revolution! With Citadel, achieve energy freedom, impressive savings, and contribute positively to our planet. Spark your sun-powered journey by reaching out to our experts.
Enhance your world with solar, reliable energy reserves, and premium roofing by Citadel. Contact our team at Citadel Roofing and Solar today!