Solar Solutions in Vallejo, CA
Brighten your Vallejo residence with the power of the sun!
Vallejo, celebrated for its harbor views and cultural diversity, is ripe for renewable energy innovations. Solar panel systems in this vibrant city not only empower residents with sustainable energy but also offer tremendous savings. Harness the sun's rays and pioneer Vallejo's journey towards greener energy solutions.
Considering a solar transition in Vallejo? Citadel Roofing & Solar has got you covered!
Discover the solar potential for your property. Engage with Vallejo's trusted solar specialists!
Is Vallejo good for solar?
Absolutely! Vallejo, positioned in sun-soaked California, benefits from many sunlit days annually. This consistent sunshine means optimal energy production from solar panels, promoting both economic savings and eco-friendly living. With the addition of local solar incentives and rebates, Vallejo emerges as an ideal location balancing both ecological and economic perks of solar.
Why Make the Solar Switch? Vallejo's Specialists Weigh In.
Solar power in Vallejo goes beyond merely green energy. Dive deep into the diverse advantages and see why numerous homeowners are going green:
Transitioning to solar can dramatically cut down on monthly power bills. Over time, the accrued savings can easily surpass the initial installation charges, marking solar as a wise financial move.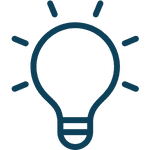 Switching to solar contributes to a reduction in greenhouse gas emissions, reinforcing Vallejo's dedication to ecological responsibility and safeguarding its coastal charm.
Residences equipped with solar installations have a distinctive appeal in the housing market. Prospective purchasers value the long-term benefits of pre-installed solar systems, often leading to faster sales at higher prices.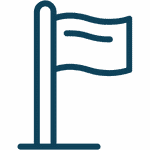 Become less reliant on the volatile costs and unstable supply of traditional power. Solar panels enable you to tap into a consistent and ever-present energy source.
Citadel's solar experts are dedicated to ensuring a seamless and efficient solar installation experience for you.
What's the investment for solar installation in Vallejo, California?
Vallejo's sunny demeanor is perfect for solar energy. Presently, California's average cost for solar setups stands at around $2.97/W. For a typical 5 kW system, anticipate costs between $12,622 and $17,078, averaging around $14,850. These figures provide a general estimate; specific property conditions may vary the actual cost. Remember, solar is more than an upfront investment; it's your ticket to impressive long-term electricity savings. For a bespoke estimate for your Vallejo residence, get in touch with our solar professionals.
Financial Perks of Going Solar
Embracing solar in Vallejo not only elevates your energy sources but also provides financial gains. Explore how it eases your financial commitments:
Solar panel usage can significantly bring down utility bills, accumulating noticeable savings over time.
Utilizing local tax breaks, rebates, and other solar-related incentives can notably lessen your installation costs.
Eager to understand our client success stories? Connect with us now!
Frequently Asked Solar Questions
Curious about solar installations in Vallejo? We're here to shed light! Engage with our solar experts for clear insights. If you have any additional questions, don't hesitate to reach out.
Solar panels generally have a lifespan of 25 to 30 years. However, they don't stop producing electricity after that; their efficiency merely decreases slightly, usually producing at around 80% of their initial capacity.
Yes, solar panels will generate electricity even on cloudy or foggy days, albeit at a reduced rate. The panels capture diffused sunlight, so they still function, just not at peak efficiency.
Solar panels require minimal maintenance. It's generally recommended to check them annually for any dirt or debris that might affect their efficiency. In Vallejo, occasional cleaning might be needed due to coastal conditions, ensuring they operate optimally.
Additional Offerings in Vallejo
Experience top-tier roofing, amalgamating stellar materials and unmatched expertise.
Elevate your energy independence with our cutting-edge battery storage solutions.
Solar & Battery Maintenance
Ensure your solar assets perform optimally with our comprehensive maintenance offerings.
Step into tomorrow with our advanced, efficient smart panels.
Vallejo, the future is sunny! Step into a world of energy autonomy, impressive savings, and a greener planet with Citadel. Propel yourself into a brighter, sustainable future. Chat with our team today.
Illuminate your world with solar solutions, energy storage, and top-quality roofing from Citadel. Contact us today!